The spacious courtyard offers off-road parking in front of the gîtes.
The private gardens reserved for each gîte have full sets of garden furniture and bar-b-ques in each.
Beyond is an acre-sized garden, ideal for badminton and outdoor ball games - plenty of space for kicking around a football here!
There are also swings and of course the large, heated swimming pool, operational from the end of May (earlier if the weather is hot!) to the end of September.
We have bicycles we are happy to let you borrow (for which you will have to sign a disclaimer form for insurance purposes).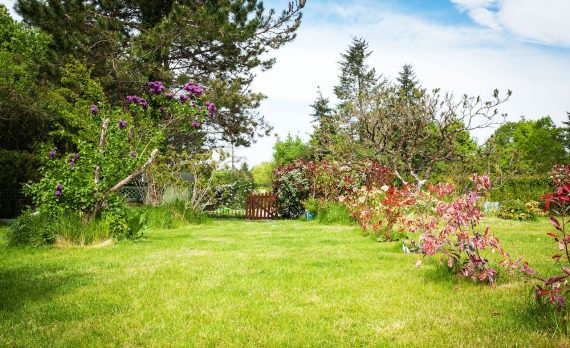 Whilst the Gîtes are within the same boundary as the owner's own home, all efforts are made to assure our guests their privacy.
Often our presence is much appreciated as we can help out with all sorts of information such as:
Suggesting things to see and do in the area
Helping out translation-wise in the event of medical problems (we have liaised with doctors and hospitals several times)
Finding a friendly local mechanic…
House-hunting: we can even help you find and buy a house!